SWINGING IN THE SOUTH…Sister Lucille: Alive, Soggy Po Boys: All In Favor
A pair of albums celebrating life south of Mason/Dixon.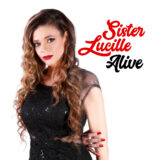 The Sister Lucille Band actually has no one named Lucille, as lead vocalist Kimberly Dill, guitarist/vocalist Jamie Holdren, drummer Kevin Lyons and bassist Eric Guinn bring together a bunch of non-Lucille'd guests for a session in Memphis that smokes like Central Avenue Ribs. With some wet rubbed horns, Kimberly growls through a STAXY "Won't Five It" and boogies through "99 Pounds" while stomping through Etta James' "W-O-M-A-N." Holdren plays his regular axe like he's trying out for Savoy Brown, while he slides his guitar like Ricky Henderson and takes you to the Delta on "See My  baby" and gets smoky like the kitchen at The Germantown Commissary on "Think About You." Eric Hughes' harp wails on a bluesy "Respect Your Woman" and the team is on a funk fest on "Fussin' & Fightin." As tasty as the trout at Flying Fish.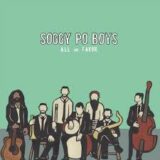 The Soggy Po Boys are a gumbo'd collection of Mike Effenberger/p, Eric Klaxton/cl-ss, Zach Lange/tp, Mick Mainella/ts, Brett Gallo/dr, Scott Kiefner/b and Stu Dias/g-voc and their specialty is Crescent City swo stepping stompers. Dias is nice and earnest on vocals during a swinging "Save It Pretty Mama" and has fun with Klaxton's clarinet on the calypso'd "Gin and Coconut Wate". Pretty piano by Effenberger gives a 50s feel on Aaron Neville's  "It's Raining" and Gallo snaps the snare like it's a march on Burgundy Street as the chorus joins in on "My Indian Red" with Lange giving a hotcha "Hotter Than That." Crispy as fried okra.
By George W. Harris, Jazz Weekly